YOUR TEXAS AIRSTREAM PARTS AND SERVICE CENTER IS BAYER RV.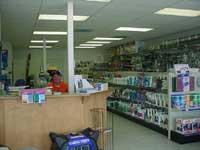 Whatever Airstream part or service that you need, Bayer RV is here to help. Located in Dublin, Texas just Southwest of the Dallas Fort Worth metroplex, we are an easy country drive from wherever you are.
You might be putting your Airstream away for the off season and need to winterize or get a cover for extra protection. You might be getting ready for traveling and found a weathered door or window seal. Your part is waiting, give us a call at 800-859-9205 and ask for parts and service.
Have you been scouring the Internet and emailing everyone you know looking for that special Airstream part you need? We want to put an end to your search and get you back on the road. Contact us or give us a call!
All RV Parts